Cooking Classes for Anyone
Fun and Hands-On Cooking Workshops
When it
comes to cooking classes for all ages, you'll never go wrong with Ree's & Kei's Mobile Cooking Teacher in Philadelphia, PA. We offer various
cooking workshops
for both kids and adults! Our cooking classes are performed by our experienced culinary instructor, giving you peace of mind that you're learning from an industry expert.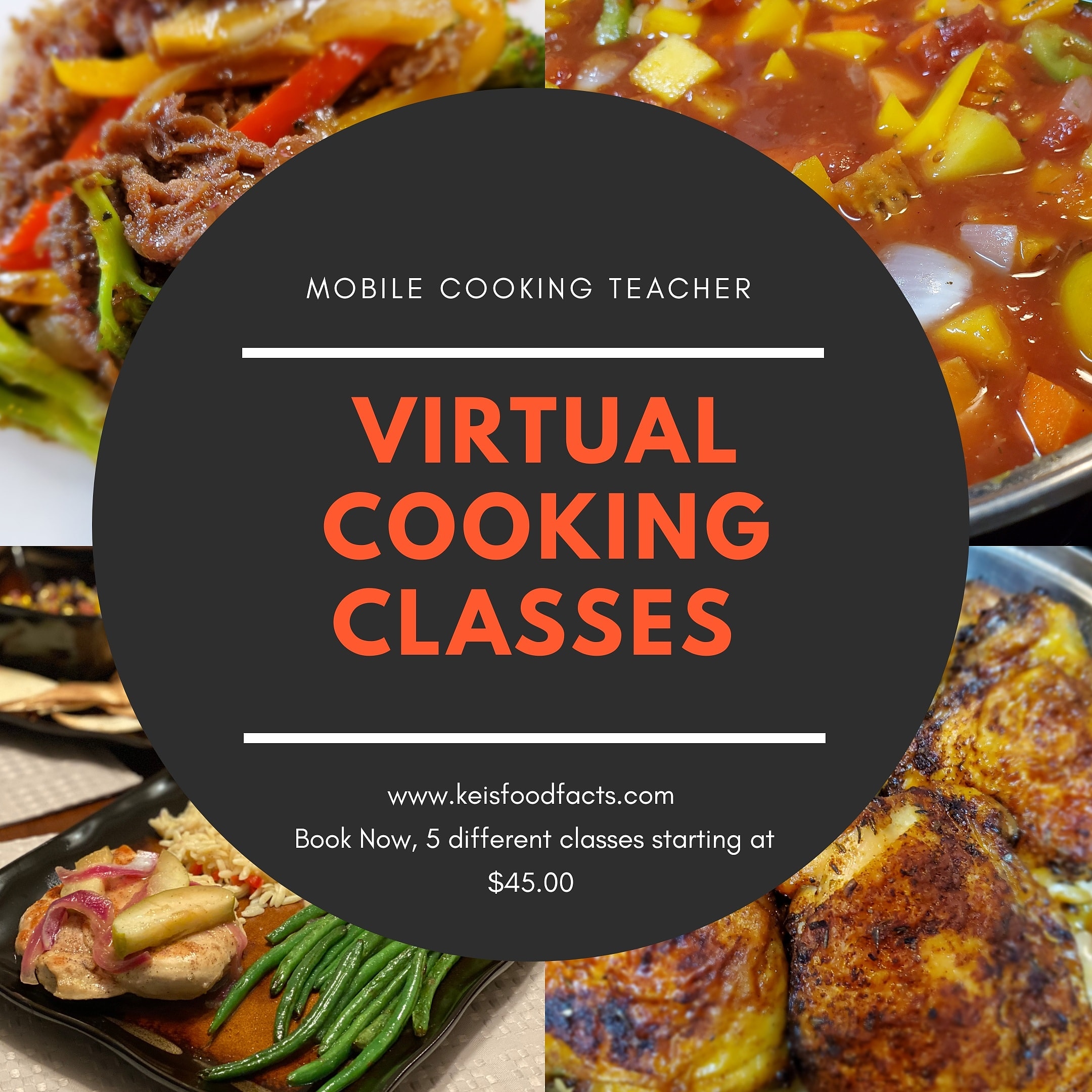 Culinary School Stories #019 Keisha Prosser
Let's Make Your Dinner Party Special
Catering to both residential and commercial customers, the private chef of Kei's Food Facts aka The Mobile Cooking Teacher in Philadelphia, PA can be hired to make your dinner party extra special. Since 2013, our private chef has been creating delicious dishes, and we want to share our expertise with you.
All Classes are Available Virtually!
Our Hands-On Cooking Classes
Classes can be scheduled for groups of six or more. You can also schedule private classes for four or less.
Students choose the date, time, and place of their session, and our experienced culinary instructor will arrive to show them the ropes. An intimate hands-on approach is offered in our workshops, coupled with demonstration-style teaching, to make sure everyone is encouraged to learn.
All products to be used throughout the 3-hour workshop are supplied and included in the fees. For more information about the pricing, please feel free to email us.
Beginners' Class: knife skills, food safety, menu planning, baking skill, nutrition tips, cooking technique, cooking with fresh whole foods, season fruits and vegetables, self-esteem, confidence, team building
Advanced Class: cooking different cuisines, knife and baking skills, cooking with less processed foods
After-School/Camp Enrichment: cooking with fresh whole foods, more fruit and vegetables, measurement and weight with food, food safety, self- esteem, confidence, team building, cooking different cuisine